Are You a Developer Who Wants to Leverage the Power of Edge Computing?
Welcome to the Veea Edge Platform
Register Now →
Do you want your applications to be...
More responsive?
Extensible to a vast array of IoT devices?
Portable?
Scalable?
Cloud-assisted?
Autonomous (cloud and WAN-free)?
Do you need an open platform that...
Accelerates your time-to-deployment?
Supports both horizontal and vertical scaling?
Opens your path to Edge Computing's market growth?
Offers the benefits of Container Technology?
Simplifies IoT device integration?
Will evolve along with you?
---
NEW: Veea IoT Toolkit is now available!
Accelerate the development of your IoT Gateway solutions, and build localized IoT applications on the industry's most integrated Edge IoT platform.
Click here to learn more.
---
The Veea Edge Platform
Connect + Compute + Secure
At Veea, we make edge computing simpler. VeeaHub Smart Edge Nodes combine connectivity, compute power, and full-stack security on a wireless access point footprint.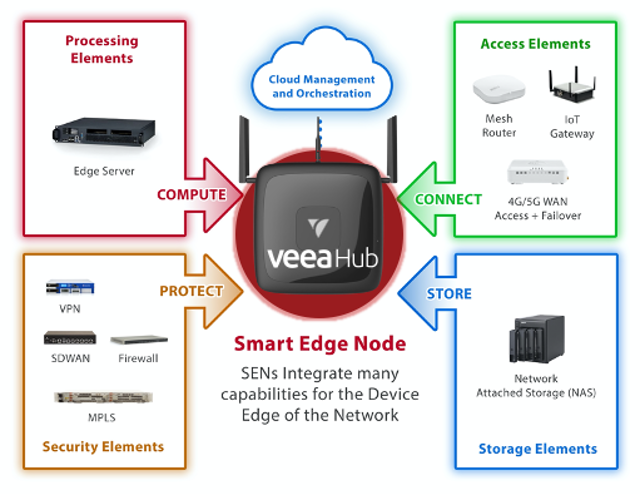 Multiple VeeaHubs can be wirelessly linked together to provide scalable connectivity and elastic processing capacity across the mesh, giving you power and control at the edge of your network.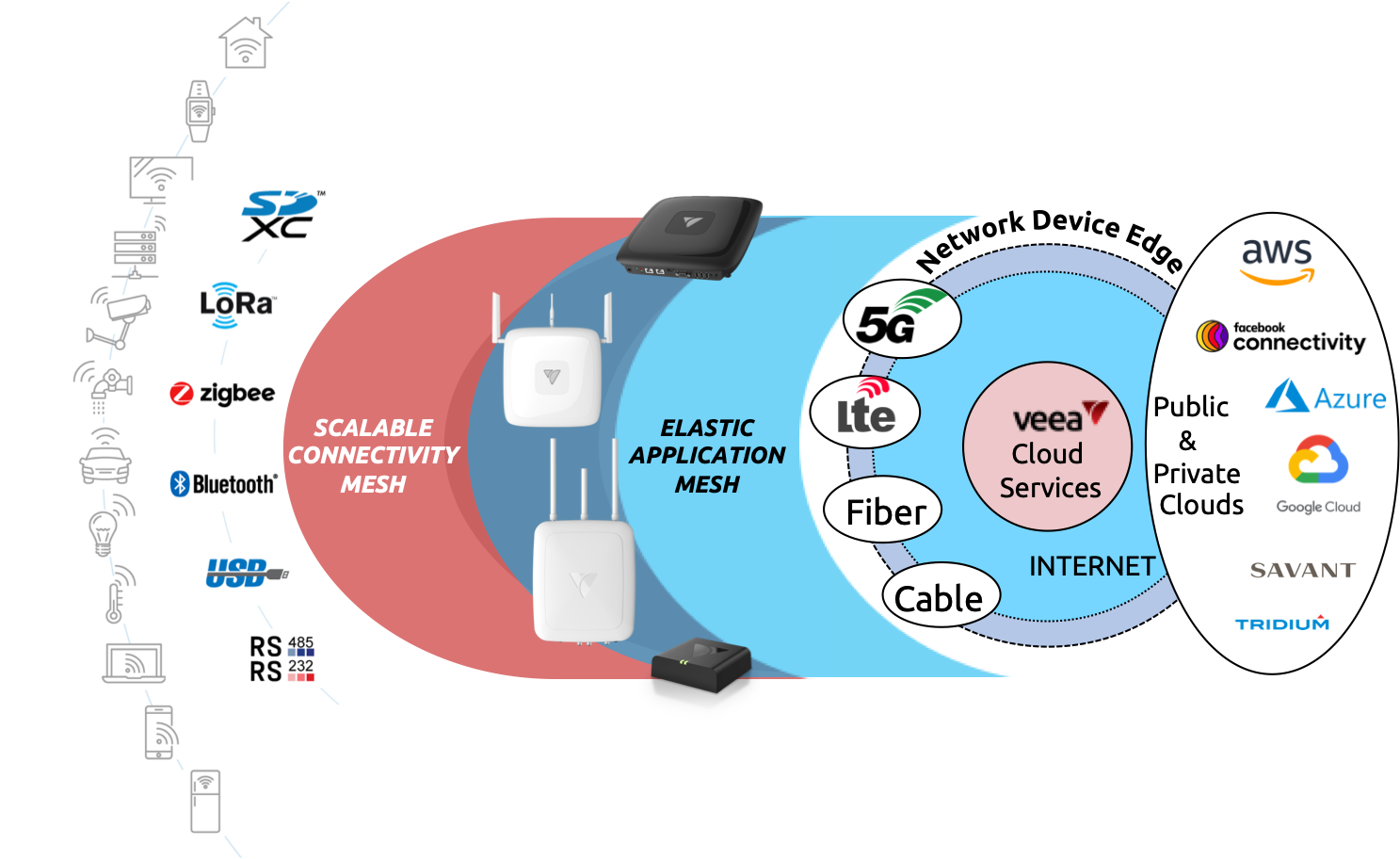 The Veea Edge Platform provides everything you need to quickly and easily tap into the power and benefits of Edge Computing.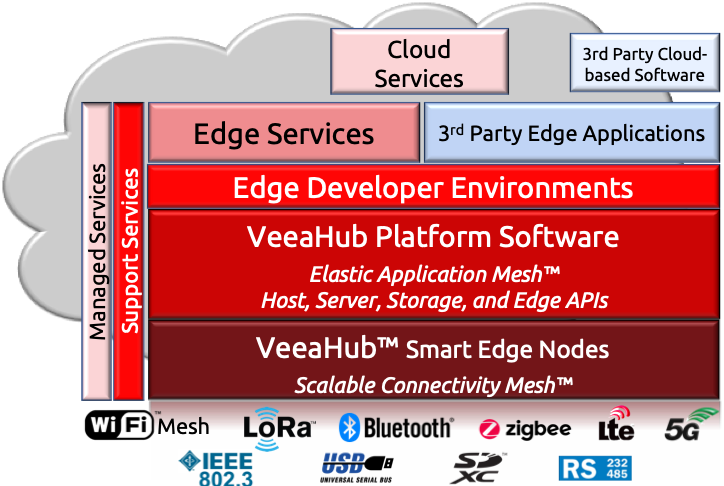 Easy to deploy. Easy to operate. Easy to manage. Easy to scale. And easy for you to build your own edge-powered solutions.
---
Become a Veea Edge Platform Developer
It all begins with our Developer Starter Packages, which are available in a variety of flexible, easily adopted payment plans. These packages include a VeeaHub, full access to all of our developer's support content here on developer.veea.com, and the Veea Edge Developer Environment. Everything you need to quickly build new solutions, services, and applications that embrace the power of edge computing. To learn more about becoming a Veea Edge Platform Developer click here and a Veea representative will contact you with all of the information you need.
Learn more